The vast majority of the 4 billion people who live in the world's poorest countries lead lives of grinding poverty and unrelenting toil. Those who are the poorest, who toil the hardest and are the least educated, are women.
Rural women shoulder an enormous burden. They grow and process over half the food, search for and carry most of the fuelwood, fetch and carry, for many miles, most of their water and fuelwood. The list of their tasks is endless yet they are known as 'the invisible women' because the vital contribution they make to the welfare of their families and communities has been largely overlooked.
WomenAid supports development and enterprise initiatives of local community groups and women's organisations in Africa, Asia, Central and Latin America. Such assistance ranges from building and repairing hospitals and schools, supporting rescue centres for teenage prostitutes and street children, providing medical equipment, small business development, to literacy, health, water and sanitation projects.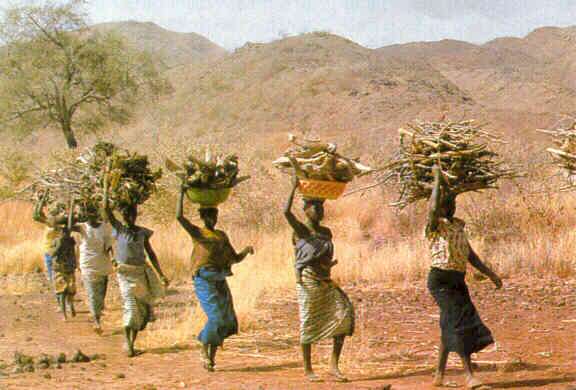 What is so different with WomenAid is that it is not just talk about the problem but the provision on challenge of the real basic tools that even the poorest of the poor can use to uplift themselves.
Bannabikiira,
Daughters of Mary,
Uganda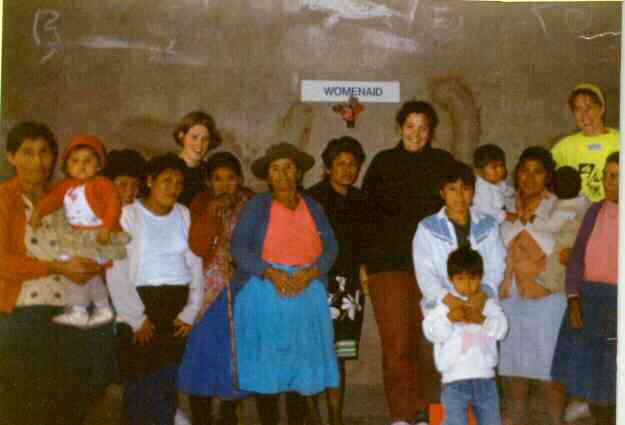 Shanty town dwellers in Peru celebrate the renovation of a medical and women's centre.