Lack of clean water, effective sanitation, adequate shelter ensures disease has little opposition. According to the World Health Organisation (WHO) over threequarters of the illnesses in the world could be prevented or cured by better nutrition, clean water supply, sanitation, immunization, and health education. In rural areas, the major causes of death are still likely to be related to the lack of basic sanitation.
Adequate sanitation is the foundation of development - but a decent latrine or toilet is an unknown luxury to half the people on earth.
"On the brink of the 21st century half the world's people are enduring a medieval level of sanitation. Almost 3 billion individuals do not have access to a decent toilet"
(Progress of Nations Report 1997, Unicef)
WomenAid, as a development partner of the UN High Commissioner for Refugees, (UNHCR), working with refugees in remote regions of Armenia bordering Azerbaijan, installed drinking water pipes, irrigation networks and water reservoirs in derelict villages.
In Kenya, in partnership with the Kenya Water for Health Organisation, KWAHO, WomenAid undertook a three year programme working with 'Maji Safi' clean water womens' groups to develop water collection systems and to teach basic sanitation procedures. After developing water supplies to villages the women were taught various skills including brick-making and building techniques.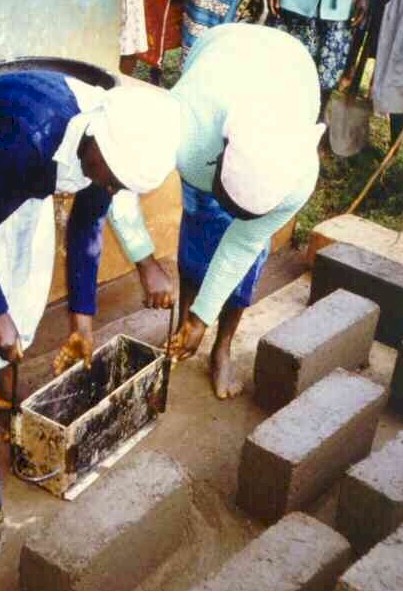 "Without WomenAid's support, our lives would have come to an end. We are now new mothers, wives and neighbours. Bravo WomenAid! God Bless you."
'Maji Safi' womens group, Kenya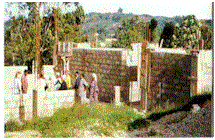 A three year WomenAid project with Kenyan Womens' Groups help them develop water supplies to their villages. Once they had plentiful water the women were taught how to make bricks and then built the village schools.