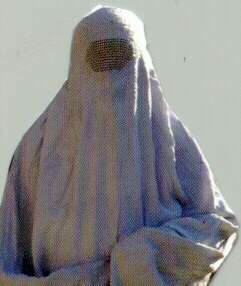 We would like the women of Afghanistan to know that we are thinking of them and send love and support in their plight. We hope the situation will end very soon.
Training Matters, Oxford.
The Kirk Session of this congregation and the Guild in this congregation having heard of the appalling plight of the Women in Afghanistan, whereby they are excluded from all normal human rights, wish to express their deep concern for these women. They wish to assure the women and girls in Afghanistan of their prayers, their support in seeking restoration of these rights and their love at this time. Be assured that your plight is not forgotten.
St. Michael's Parish Church - Linlithgow
To the Women of Afghanistan - We are deeply saddened at your lack of elementary human rights, and living as we do, in a country where it is taken for granted that women have the same rights as men, where our voice is heard and where women are represented in Parliament, we believe that women everywhere ought to have the same rights. We wish you the strength to survive your troubles, the courage to bring about change, and the determination to create a more tolerant society once that change has come, as it surely will.... Do not give up hope!
Harpenden Branch Labour Party
The Women's Committee would like to express its support and solidarity with the women of Afghanistan. We wish you strength and courage in your fight against the oppressive regime.
Marian Mann
Regional Women's Officer, UNISON
As the Equal Opportunities Correspondent for Aberdeen Local Association EIS,
I wish to express support for the women of Afghanistan. As a teacher union, we are appalled at the treatment in the Living Shadows publication. Naturally the exclusion from education is a matter of particular concern to us and we would condemn such discrimination.
Jennifer Clark, EO Correspondent,The Educational Institute of Scotland,
Aberdeen Local Association
We pray for the women of Afghanistan and send them our love, assuring them that they are not forgotten but that their plight is being brought to the attention of many.
The Women of Jedburgh
West Presbyterial Council of the
Church of Scotland Guild


Send your personal message
of support for Afghan women
We, the members of Women Together For Peace in Northern Ireland, support fully your campaign for freedom and equality and condemn utterly the oppressive regime which has robbed you of your human rights
Anne Carr, Co-ordinator,
Women Together for Peace in Northern Ireland.
Women of Afghanistan - We send light and love to you and your rulers... that human dignity, beauty and intelligence may shine again in your land.
Hazel Jarvic
As a man I am ashamed and angry that any man should seek to nullify women and deny them of a place in everyday life. This is as if a man should insult his own mother.
Malcolm Verrall
To the Women of Afghanistan - we reach out to you now as women to women. We hear your cry of pain and feel your restrictions. In our thoughts and prayers we hold the vision of you free to live your live without restraint.
May your beauty which is being hidden soon shine forth. May your speech be rich and free flowing. May you share the wisdom that has grown with you, with the rest of the world.
What you have lost you will find again. You are still uniquely important,
each one citizens of the world. Special in your own special way. We the women of the world salute you!
Jean Hatherley

I would like you to know that the appalling treatment of women in your
country is known and deplored by many in the United Kingdom. I am a retired teacher, and I can imagine how frustrated I would have felt if I had been unable to practise my profession, as women in your country are. I was widowed when my children were still at school and although I received a pension, our standard of living would have been very low if I had not worked, and my children would certainly not have been able to go to University. My heart bleeds at the thought of fatherless children having to scavenge in the streets in order to survive...
Helen Vutovic

Have courage, you are not forgotten, your ordeal must have an end. With love and prayers.
Sheila Henwood