LATEST NEWS LATEST NEWS LATEST NEWS
WEBSITE UNDERGOING SOME MAINTENANCE
THANK YOU FOR VISITING - PLEASE CHECK BACK LATER.

The Women of the World Global Awards
and Women's Leadership Summit will take place in 2019.
WomenAid 'Women of the World'  Prayer
Lord, we pray for the Women of the World -
The mothers of all nations.
May those who suffer violence be given strength to survive.
May those who suffer poverty and distress be given hope and aid.
May those who suffer pain and fear be given relief and courage.
May those who are homeless be given shelter and protection.
Lord, guide those who have, that they may give
With love and compassion, to those who have not.

CombatAMR.org a NEW ANTIMICROBIAL RESISTANCE (AMR) resource website is launched by Pida Ripley to mark World Antibiotic Awareness Week and the annual European Antibiotic Awareness Day, 18 November 2018
WomenAid Founder, Pida Ripley has created CombatAMR.org as her personal contribution to help increase awareness of the dangerous developments as our antibiotics continue to lose their ability to combat increasingly resistant pathogenic bacteria.
70 years ago 9 out of 10 people who contracted pneumonia died. After penicillin was discovered by Alexander Fleming in 1928 and subsequently made widely available in the 1940s, only 1 out 10 people died.
We are on the threshold of a post-antibiotic era. No new antibiotics have been discovered for almost 30 years and the pipeline is empty as pharmaceutical companies are reluctant to undertake years of expensive research investment with minimal profit. Every year there are over 700,000 deaths caused by drug resistant infections and global experts predict 10 million deaths a year by 2050 if we fail to counteract the increasing antimicrobial resistance (AMR). Young or old, rich or poor, all are equally vulnerable. Antibiotics are a global resource and we each have a global responsibility to conserve and protect those still working against drug resistant infections.
In common with millions of other people around the world, I owe my life, several times over, to antibiotics countering illnesses that can kill; I survived pneumonia, peritonitis and septicaemia only because antibiotics were both available and effective. Most individuals and families have a similar experience to report. Yet the efficacy of these lifesaving drugs is taken for granted and every day, throughout the world, they are being overused with little thought.
We all need to become 'Resistance Fighters' to protect ourselves, our families, friends and communities - and our remaining antibiotics. Most certainly we will have to endure some years of increased deaths caused by drug resistant infections - and change our behaviour.
Visit CombatAMR.org for more antimicrobial resistance information.
>New Report: DFID's What Works to Prevent Violence Against Women and Girls research Programme.
https://globalwomensinstitute.gwu.edu/sites/g/files/zaxdzs1356/f/downloads/P784%20IRC%20What%20Works%20Report_LR.pdf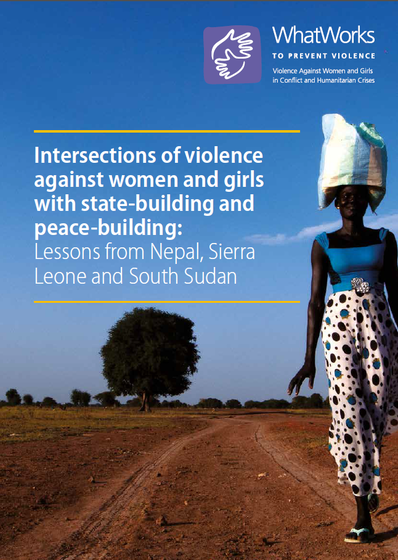 Global Women's Institute Study: Exploring the intersections of violence against women and girls and state-building and peace-building: Lessons from Nepal, Sierra Leone and South Sudan
The study looks at how to address the gaps in evidence and understanding on violence against women and girls during post conflict transition.
Aims to identify and explore the linkages and interconnections between VAWG and SBPB processes in different contexts and draw lessons from best practices and gaps, case studies were developed for South Sudan, Nepal and Sierra Leone.
These countries were selected to ensure a breadth of experiences in terms of the nature of the conflict and patterns of violence, experiences of VAWG, geographic diversity (spanning West Africa, East Africa and Asia), length of time since the conflict ended, and progress in SBPB. Read:
>Interagency statement calls for the elimination of "virginity-testing"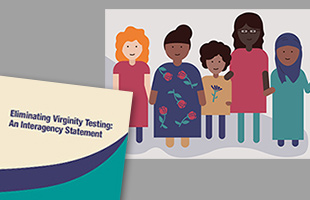 17 October 2018 | WHO, UN Human Rights and UN Women have today issued a statement calling for the elimination of so-called "virginity testing". "Virginity testing", which is also often referred to as hymen, "two-finger" or per vaginal examination, is an inspection of female genitalia designed to determine whether a woman or girl has had vaginal intercourse.
>Congratulations, Mr. President! Armen Sarkissian assumes the office of President of the Republic of Armenia at the RA National Assembly special sitting.
http://www.president.am/en/press-release/item/2018/04/09/President-Armen-Sargsyan-inauguration-ceremony/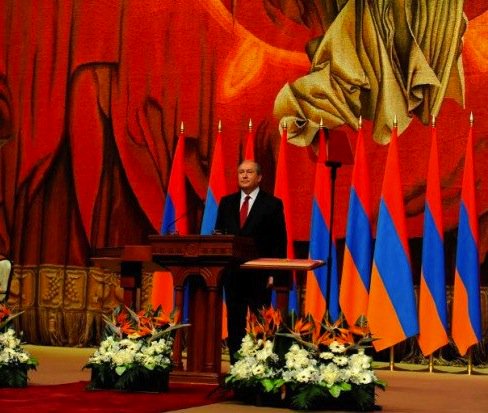 Pida Ripley first met Armen Sarkissian (current President of Armenia) when he was Armenian Ambassador for EU and the UK and she was one of four directors at Chatham House in the early 1990s.
His Excellency urged Pida to expand the WomenAid International humanitarian programme activities to include Armenia.
Simultaneously she received requests for urgent assistance from the governments of Georgia and Azerbaijan. WomenAid International in response delivered multi million programmes in Armenia and the Caucasus region for many years.

CONVENTION ON THE RIGHTS OF PERSONS WITH DISABILITIES (CRPD)
Closing the Accountability Loop:
Stakeholders' Understanding and
Monitoring of the Implementation of CRPD Article 32
The U.S. International Council on Disabilities (USICD) has released a new White Paper, which examines how governments and civil society organizations, including disabled people's organizations (DPOs), are understanding and monitoring the implementation of Article 32 in the Convention on the Rights of Persons with Disabilities (CRPD).
In particular, they assess the extent to which stakeholders are using the CRPD reporting and shadow reporting process to hold bilateral and multilateral agencies accountable for disability inclusion in their programming. People with disabilities—including women and girls with disabilities—are often left behind.
Stakeholders' Understanding and Monitoring of the Implementation of CRPD Article 32,
EU SUPPORTS MEDIA MONITORING AHEAD OF
2018 PRESIDENTIAL ELECTIONS IN GEORGIA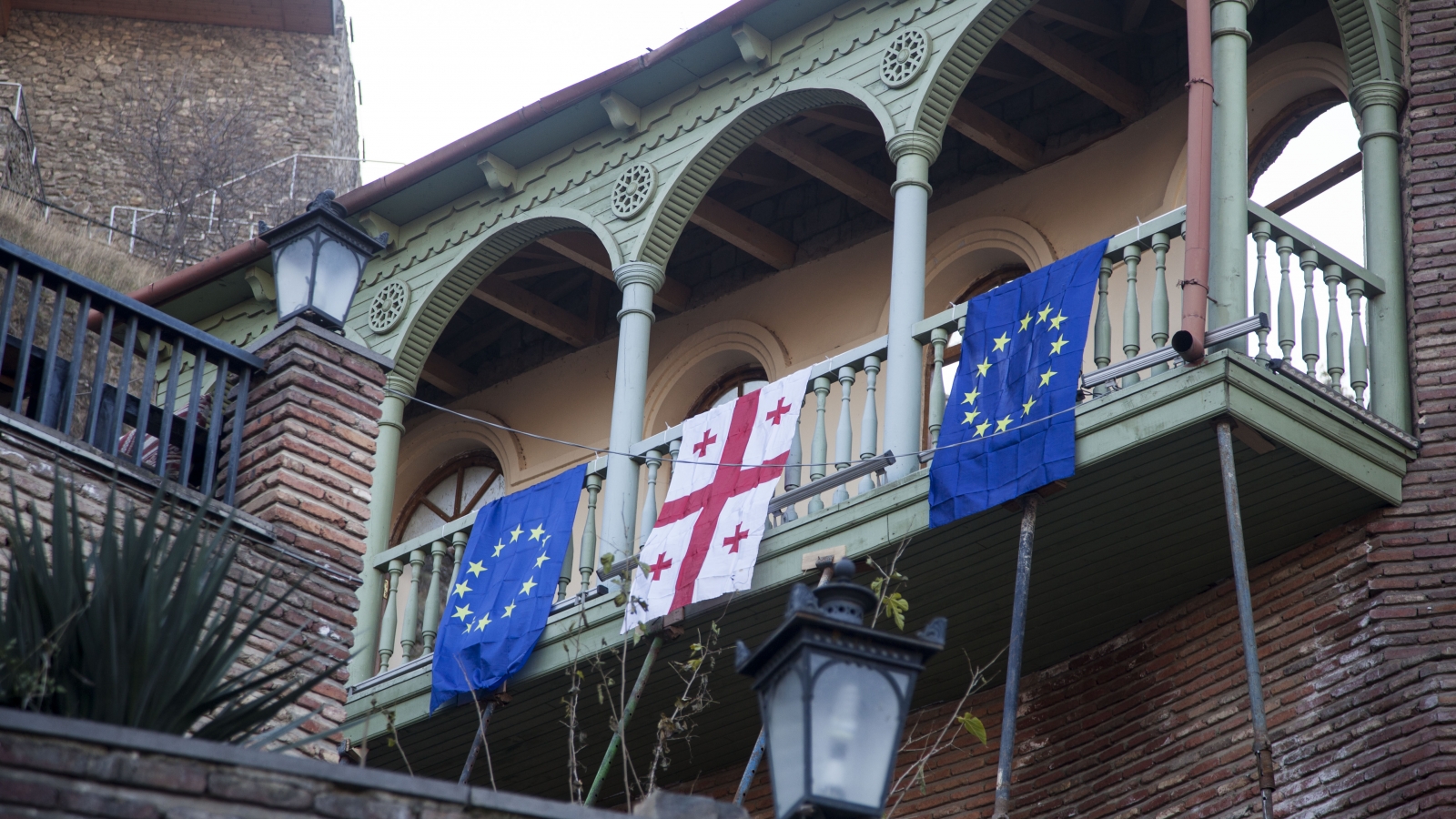 PhOn 18 June, media monitoring was launched in Georgia ahead of the country's presidential
elections, supported by the EU and the United Nations Development Programme (UNDP).
The monitoring will last until the immediate aftermath of the elections, covering thirty-seven TV, radio, print and online national media outlets. The first reports will be released in October 2018, ahead of the election day. The final report will be released in November or December, depending on the date of the election, which is yet to be announced.
The media monitoring will be carried out by the three Georgian civil society organisations: the Georgian Charter of Journalistic Ethics, Internews – Georgia and the Civic Development Institute. The EU/UNDP media monitoring was first launched in 2010 with the aim to promote media diversity and build watchdog functions of civil society. Since then, the initiative has contributed to media research during six major elections in Georgia in the years 2010 to 2017.
EU High Representative Mogherini discusses progress on the 10-year
anniversary of the 2008 Russian-Georgian Conflict.
"Ten years after the war in 2008 in Georgia, we haven't stopped working for peace and for a true solution to the conflict," said EU High Representative Federica Mogherini at the dedicated plenary session of the European Parliament in Strasbourg on 12 June. "At the height of the war, the mediation of the European Union prevented further escalation and ultimately resulted in a cessation of hostilities," she underlined. "Since then, the European Union has been a central actor in the process to manage the consequences of the conflict, to improve the lives of all people in the region, and to find a lasting solution."
Mogherini said that the EU Monitoring Mission to Georgia is, to date, the only international monitoring presence in the area. "The Mission has fulfilled an indispensable function of stabilisation, to the benefit of all the communities afflicted by the conflict," she added.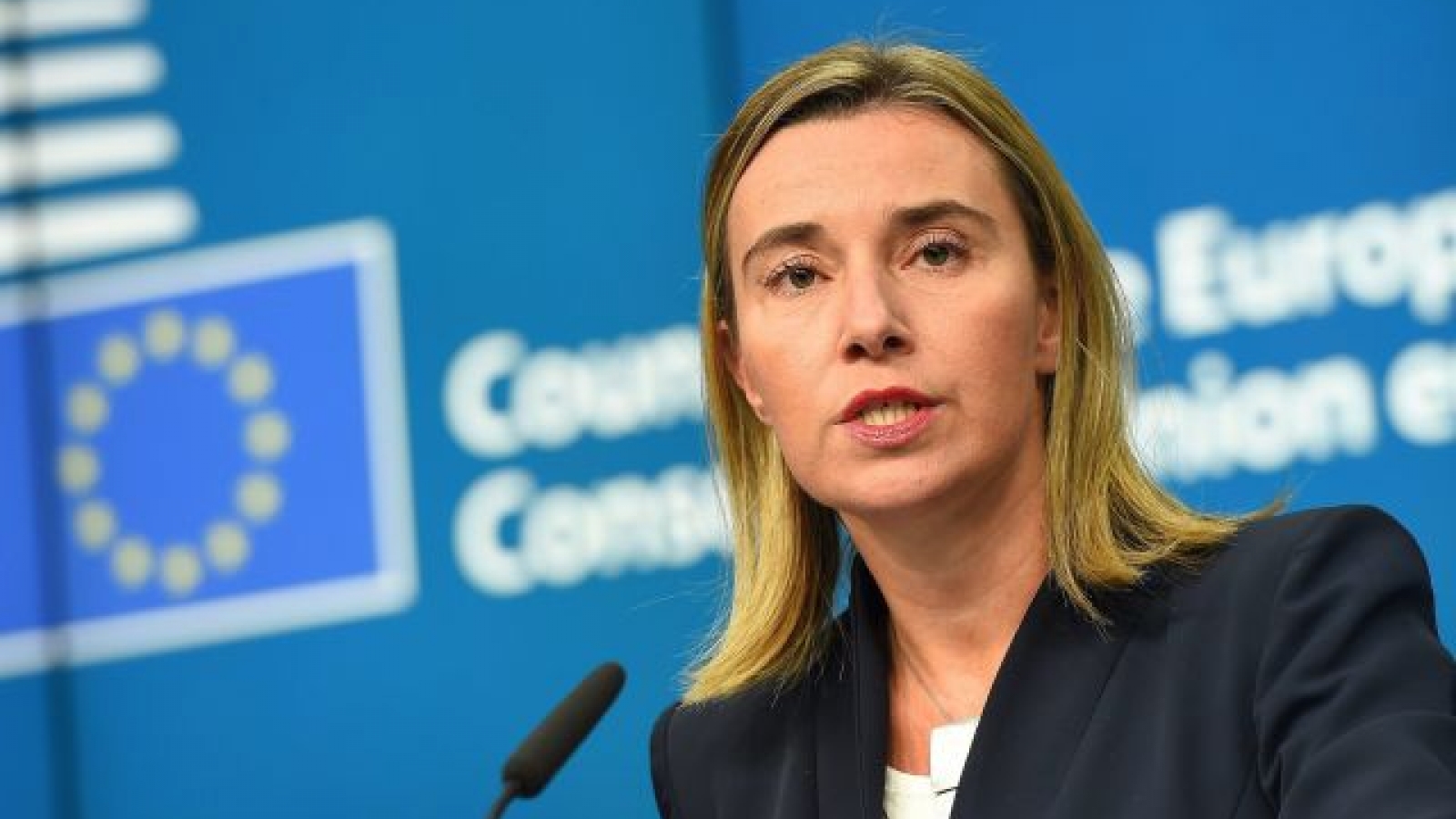 With over 200 civilian experts in areas adjacent to Georgia's breakaway regions, the Mission's mandate is not only to monitor the stabilisation and normalisation processes, but also to actively build confidence, reduce tensions and prevent new escalations. Mogherini said that the EU has been denouncing the steps taken by Moscow to consolidate what it calls "new realities" on the ground. "Among other things, we do not accept Russia's military build-up in the breakaway entities and its construction of physical barriers on the dividing lines," she highlighted.
The EU High Representative also reminded that all EU actions aim at improving the life of all people in the region. Together with the Organisation for Security and Co-operation in Europe and the United Nations, the EU continues to steer the Geneva international discussions to address the consequences of the conflict. "Progress in these discussions is limited, in particular when they address improved modalities for security and stability, but also issues related to internally displaced persons and refugees," added Mogherini. "In spite of this, the discussions have helped make the security situation on the ground relatively manageable."
"Ten years after the war, we do not and will not stop working, first of all to achieve a true solution, and secondly for all local communities, for their development and for their dignity," Mogherini concluded.
Full version of the speech by Federica Mogherini 13.06.18
WOMENAID

INTERNATIONAL
Email: WomenAid@WomenAid.org

Address: Kemp House, 152-160 City Road, London EC1V 2NX
Copyright © WomenAid.org 1998-2018